Welcome From Course Instructor Neil Kendrick
Hello - and thanks for checking out this course! I'm truly excited to teach you the vital skills involved in becoming a successful proposal writer.
For over 20 years, I've been helping development professionals raise funds through proposals that donors get behind. From small NGOs to multi-donor million dollar projects, I've helped proposal writers from a range of sectors get support for their projects. From my worldwide experience, you'll quickly learn what works and what doesn't.
I've developed this practical, step-by-step course for all those aspiring proposal writers who couldn't join our face-to-face training due to time, work, travel and cost constraints. Now - without having to book time off, or jump on a plane - you'll soon be able, at your own pace, to:
Easily identify a project your donors will support

Develop a project plan that aligns with real development issues and donors' interests

Plan, draft and edit a proposal that persuades
Applying even just a small part of what you learn on this course will soon lead to greater support from donors as you demonstrate you ability to identify projects and make a strong case for funding.
And, just like donors, we all want results and value for money. Flying to a training, with all its extra costs, can often run into 1000s of dollars per person: think about air tickets, hotel bills, training fees, daily allowances and - of course - interrupted projects - it all adds up. And for less than the travel costs alone, in just a few moments you could have:
Access to a complete, structured, step-by-step practical training based on 1000s of hours experience in helping development professionals like you write successful proposals that get results - all downloadable so you don't miss a thing

A personal review of your work to back up your certificate
So join me now, on this journey towards winning project proposals.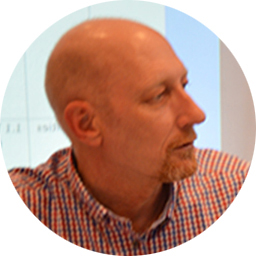 Neil Kendrick
Director - ELD TRAINING


Why Study Online With Us?
When considering Proposal Writing training, there are many benefits that make online study with ELD a practical, economic, flexible and effective investment, such as:
Downloadable Lesson Videos you can always refer to so you don't miss a thing

No Travel Costs - no hotels, planes and daily expenses to budget for

Flexible & Practical Learning - work at your own pace without interrupting your work or ongoing projects
And our 20-year track record of success helping development professionals like you better communicate their project ideas and winning donor support.