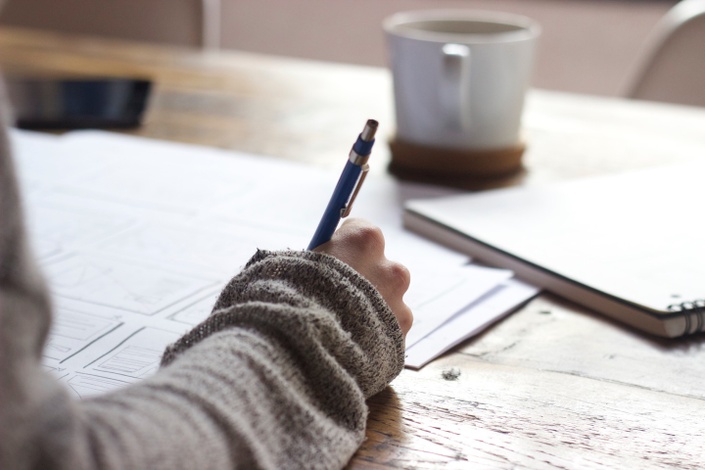 PROJECT PROPOSAL WRITING
IDENTIFY & DESIGN PROJECTS THAT DONORS WILL SUPPORT AND WRITE PROPOSALS THAT PERSUADE
NEXT OPENS FOR ENROLMENT FEBRUARY 10 2019


USD $329




LIMITED PLACES - SIGN UP BELOW FOR EARLY NOTIFICATION & 20% DISCOUNT
Design projects that deliver positive, measurable change for the communities you're trying to serve
Write proposals that get your donors' interest and support

Successful projects have to be planned around solid situation analysis - the context, problem and stakeholders - and planned so that they achieve their outcome.
Your donors will have a checklist when evaluating any proposal, and those will vary from organisation to organisation.But there are always three broad things to consider when identifying a project - value, capacity and support.
But identifying a project need and having a good plan often isn't enough. Donors will only support proposals that:
Convince them of the value of solving the problem

Persuade them you have a solution

Convince them you can do it
So you need to be a good communicator, too - presenting your ideas in a coherent way, clearly and persuasively.

WHAT OUR PRACTICAL PROJECT PLANNING & PROPOSAL WRITING COURSE WILL TEACH YOU

You will learn:

How to create your own project from start to finish - with tools you can apply every time

How to plan organise and communicate these ideas in a proposal that donors will support
The course focuses on the key steps of project planning and proposal writing in a concise way that allows for maximum practical work.
Have a look at the curriculum below to see what's covered.

Course Curriculum
1. COURSE INTRODUCTION
Available in days
days after you enroll
2. INTRODUCTION TO PROFESSIONAL WRITING
Available in days
days after you enroll
NEXT OPENS FOR ENROLMENT FEBRUARY 10 2019


USD $329




LIMITED PLACES - SIGN UP BELOW FOR EARLY NOTIFICATION & 20% DISCOUNT
COURSE OUTCOMES

This flexible, self-paced, practical course will teach you how to:
Identify a project your donors will support
Develop a project plan

Plan, draft and edit a persuasive proposal

CLEAR & PRACTICAL LEARNING
The course addresses the challenges faced by development professionals in project planning and proposal writing in a way that allows for maximum practical work.

While you will get all the theory you need, we want you to learn the steps and tools in a way that you can apply time after time after the course is over so that:
You will always know what to do each time you have to develop a proposal
Your proposals will be well-organised, clear and persuasive - contributing to better relations with donors and, more importantly, increased donor support

Your proposals will take less time, will be less stressful and of higher quality

HOW IT WORKS
Immediate Lifetime Access To The Entire Course
As soon as you sign up immediate. lifetime access to all the course materials - downloadable course videos (so you can study offline, too), worksheets and extra materials. You can also join discussions, leave comments and share experiences with other participants and the instructor.
You can work at your own pace - starting when you want, and working at whatever times suit you best. The entire course should take 30 - 40 hours, including all the tasks and developing your own proposal for your Personal Work Review.
We want your certificate to be based on real achievement. At the end of the course, you can send your own proposal for personal, one-to-one feedback from the instructor.
After you have completed all the modules you will be issued your certificate.
You will also learn some key tools and tips you won't find anywhere else - such as how to adjust your writing style to different readers, or how to Mind Map using Mindjet's game-changing software to drastically increase your ability to manage and analyse complex information.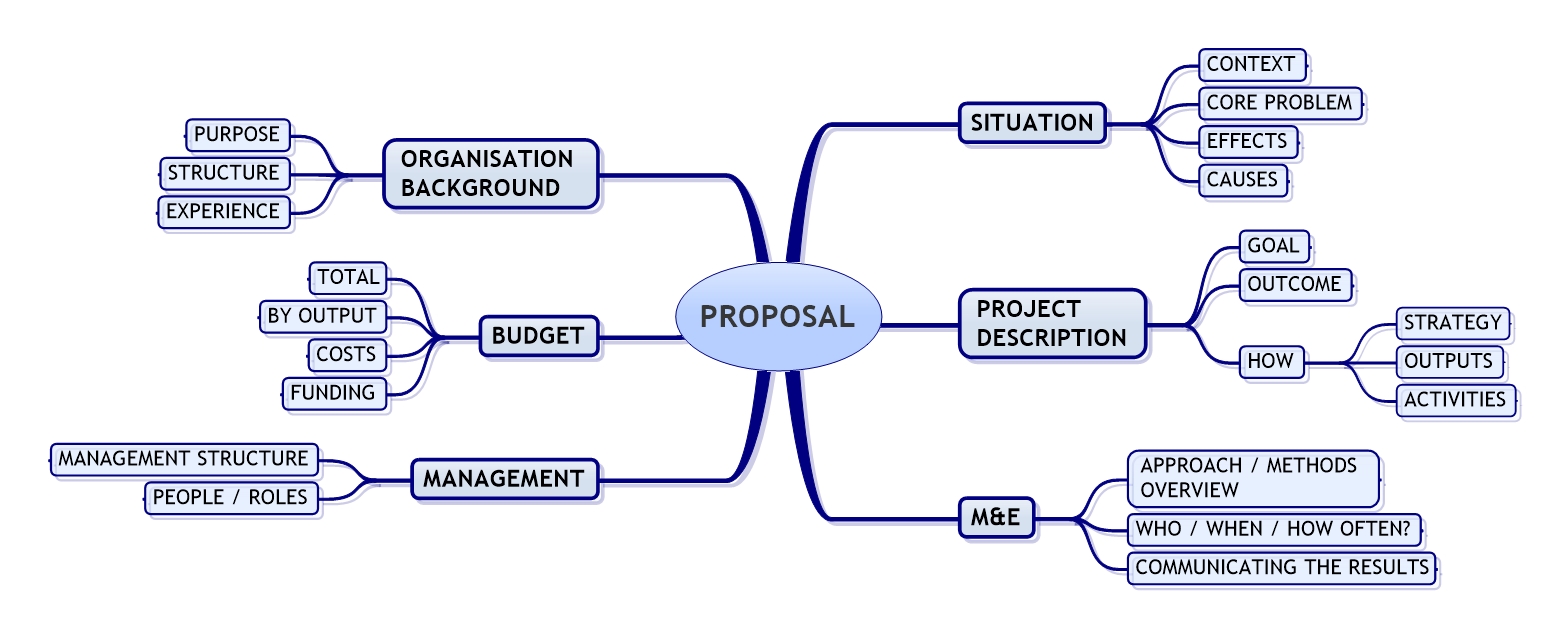 For 20 years we have taught people how to integrate this tool at every stage of reporting, project planning and proposal writing to better:
Plan projects

Plan and draft their writing

Gather and organise data

Analyse information
Welcome From Course Instructor Neil Kendrick
Hello - and thanks for checking out this course! I'm truly excited to teach you the vital skills involved in becoming a successful proposal writer.
For over 20 years, I've been helping development professionals raise funds through proposals that donors get behind. From small NGOs to multi-donor million dollar projects, I've helped proposal writers from a range of sectors get support for their projects. From my worldwide experience, you'll quickly learn what works and what doesn't.
I've developed this practical, step-by-step course for all those aspiring proposal writers who couldn't join our face-to-face training due to time, work, travel and cost constraints. Now - without having to book time off, or jump on a plane - you'll soon be able, at your own pace, to:
Easily identify a project your donors will support

Develop a project plan that aligns with real development issues and donors' interests

Plan, draft and edit a proposal that persuades
Applying even just a small part of what you learn on this course will soon lead to greater support from donors as you demonstrate you ability to identify projects and make a strong case for funding.
And, just like donors, we all want results and value for money. Flying to a training, with all its extra costs, can often run into 1000s of dollars per person: think about air tickets, hotel bills, training fees, daily allowances and - of course - interrupted projects - it all adds up. And for less than the travel costs alone, in just a few moments you could have:
Access to a complete, structured, step-by-step practical training based on 1000s of hours experience in helping development professionals like you write successful proposals that get results - all downloadable so you don't miss a thing

A personal review of your work to back up your certificate
So join me now, on this journey towards winning project proposals.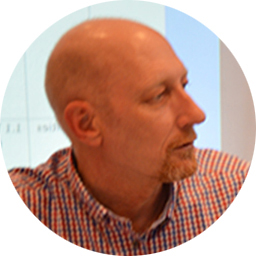 Neil Kendrick
Director - ELD TRAINING


Why Study Online With Us?
When considering Proposal Writing training, there are many benefits that make online study with ELD a practical, economic, flexible and effective investment, such as:
Downloadable Lesson Videos you can always refer to so you don't miss a thing

No Travel Costs - no hotels, planes and daily expenses to budget for

Flexible & Practical Learning - work at your own pace without interrupting your work or ongoing projects
And our 20-year track record of success helping development professionals like you better communicate their project ideas and winning donor support.
NEXT OPENS FOR ENROLMENT FEBRUARY 10 2019


USD $329




LIMITED PLACES - SIGN UP BELOW FOR EARLY NOTIFICATION & 20% DISCOUNT
NO CREDIT CARD OR PAYPAL? OR WANT TO ENROLL A NUMBER OF PEOPLE?
If you prefer to pay by bank draft, or if you want to enroll a number of participants, please contact us directly.